Bonjour! I've been up to my eyes in Uni work and my new job at Topshop so thanks for bearing with me, this is probably the way things will be from now. It's been hard to remember to take outfit pictures because the moment I get home I'm usually changing straight into my PJ's and loafing on the sofa or napping! So here's a couple of uni outfits I did manage to snap, one of which was taken in the train station toilet - classy!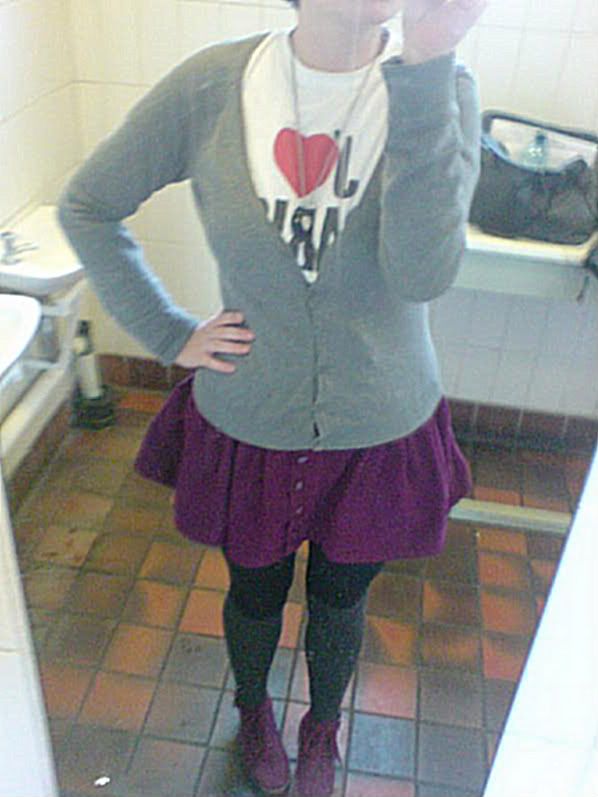 Tee - Paris
Cardi - h&m
Skirt - Topshop
Socks - H&M
Shorts - George via Ebay
Scarf (belt) - H&M
Tights - Primark
Boots - Converse
I also got a new batwing T-shirt Dress in Toppers and found some amazing vintage Bally patent boots but unfortunately my left foot is a tiny bit too big for them so they'll be hitting ebay rather soon! Have put my little duct tape hair bow in the picture because it just fits nicely, and had it not been for my rubbish left foot, this could've been a fab outfit indeed: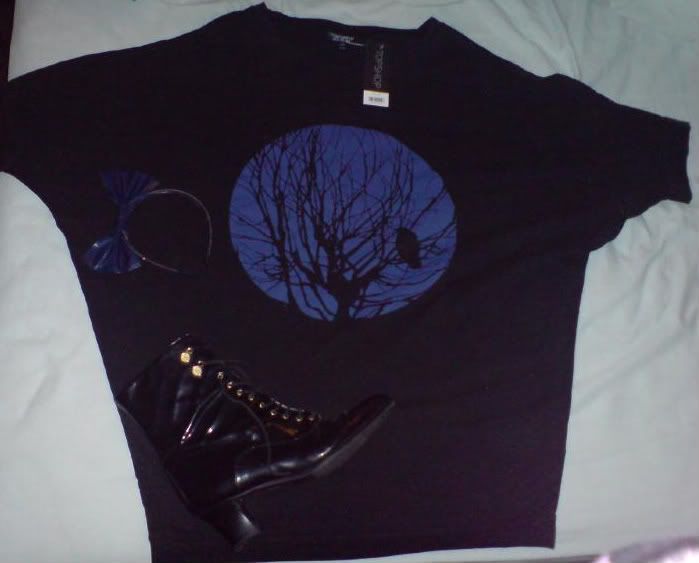 Will aim to take more proper pictures because I am aware this blog is on a downward spiral to shitdom! I wore a flapper dress with a big Parker jacket over today which I shall try and get a picture of because I thought it looked rather cool in a juxtaposey mixy uppy way!
Enjoy your evening!
xxxx