With my new glasses!
I got them from a
super cheap ebay store
who have just started selling different coloured ones. Aren't they sweet! £8 including shipping from USA! I love how they fade from dark grey to clear.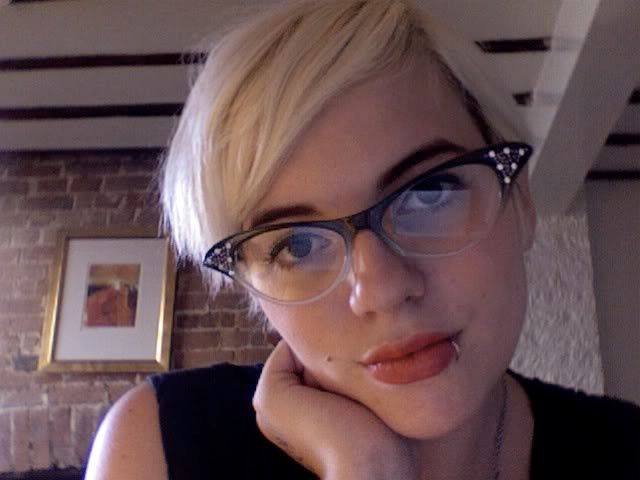 Here are the others that they do:
I WAS going to get these from Urban Outfitters (sorry for teeny pic):
I did obsess over them for a good few hours but at 19.99 including shipping, It was an indulgence too far. They've sold out anyway now so I can just put them in the past, move on and enjoy my long and happy future with my cats eye specs. Plus anything to do with cats is a good sign, in my book.
xo