Check out Roxy's babies!!! There are 4 of them. So cute!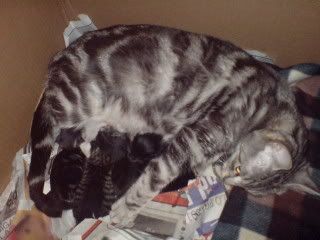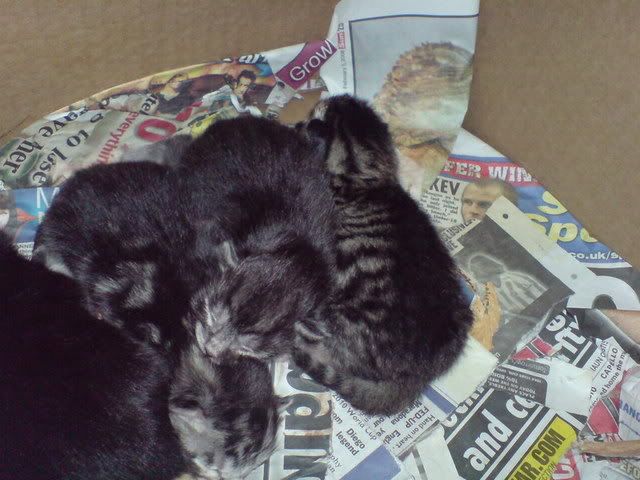 There are 3 silver tabby ones (like Roxy) and one little black one with a white chin.
Just so this is a semi-style-related post I would like to mention that I am an enormous fan of wearing grey and black, so this is how silver tabbies have influenced me. Haha.
<3